The Token is a small electronic device used to authenticate on various online platforms or to access web banking applications. 
As of 1 March 2023, the Token is available only to those unable to use any of our other devices due to exceptional circumstances. The purchase is possible in person on our premises and for private purposes only.
If you already have an active Token, no need to worry, you can continue to use it.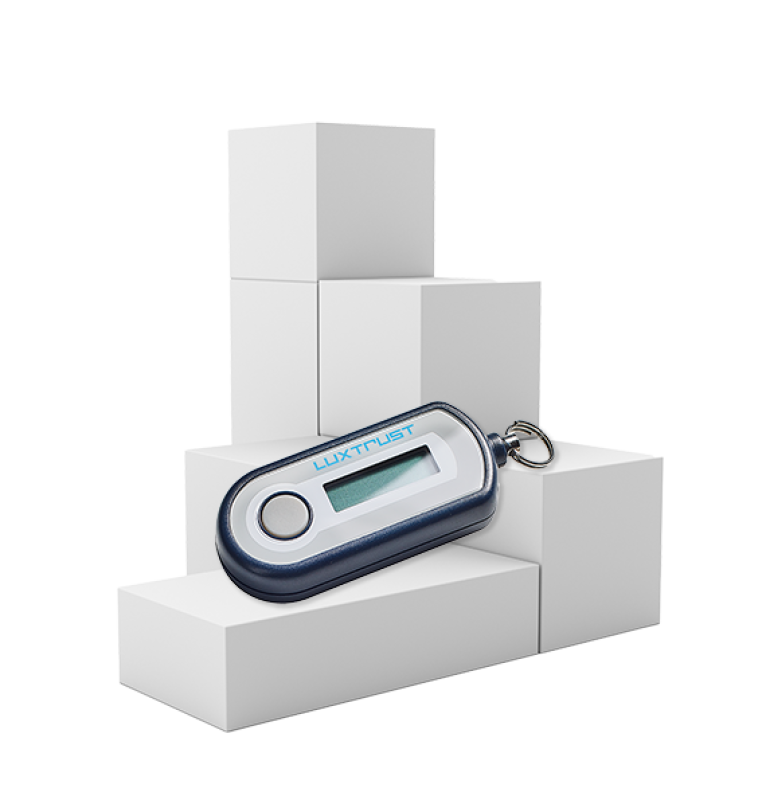 How to purchase your Token 
Here is some useful information so that your ordering process goes smoothly on our premises.
Prepare your ID documents
Bring a valid identity card or passport with you so one of our agents can identify you.
Our address is:
LuxTrust S.A.
IVY Building
13-15 Parc d'activités
L-8308 Capellen, Luxembourg
Our reception is on the 2nd floor.
Parking is available for visitors.
Trouble finding us? Check the location map.
Public transport
The nearest bus stops are "Hirebesch" (5-minute walk) and "Hireknapp" (10-minute walk). Check the bus timetable here.
One of our agents will fill an ordering form with your personal data and may ask you to provide some extra information such as: 
Your email address. Make sure you provide a correct email address as you will not be able to change it once the certificate is issued. We will use this email address to send you important information (certificate's status, activation alerts, etc.).
Your mobile phone number to receive important information related about your device (LuxTrust codes, OTP, etc.). 
Important:
Memorise the activation code you will set during the order. You will need it later to activate your LuxTrust certificate.
At our reception, only credit card payments are accepted.
Discover a digital alternative to your Token
Switch to the
LuxTrust Mobile app
Do you know the digital alternative to your Token? The LuxTrust Mobile app. It allows you to authenticate, confirm transactions or validate online purchases directly from your smartphone. Our Mobile app is easier to use and offers better protection.