Your
career

opportunities
Are you captivated by new IT technology and digital transformation trends?
We are a team of professionals committed to drive innovation and digital transformation across industries and companies and we are always looking for new talents to actively contribute to our growing company! We work in a dynamic environment, where collaboration and diversity are valued. We encourage work-life balance, for this we ensure flexible work arrangements and various facilities.
Whether you are a young graduate or an experienced professional, LuxTrust provides you with growth opportunities internationally. Apply for one of our vacancies below or simply send us your resume.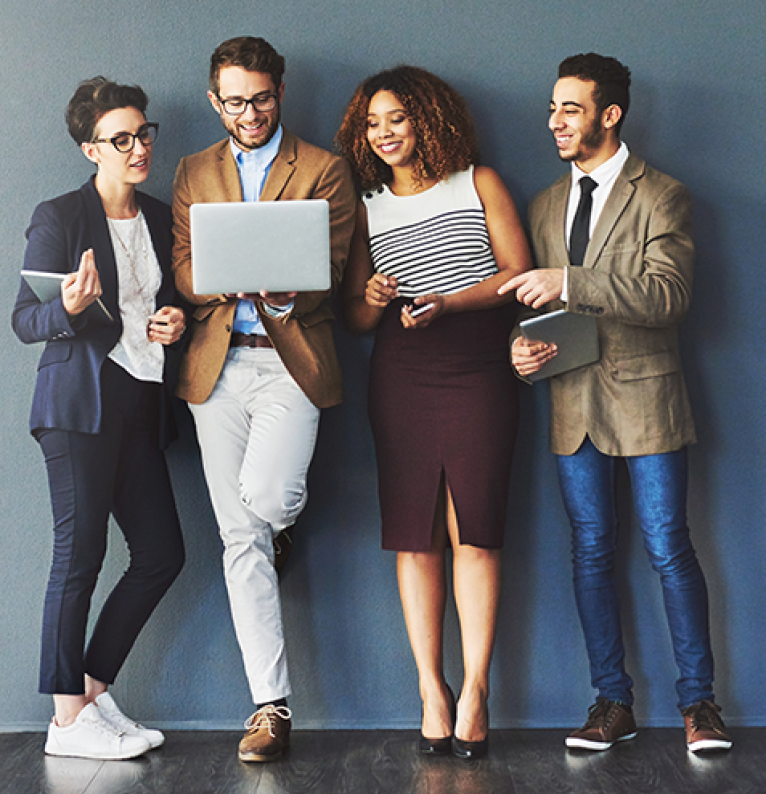 Roles and Essential Activities:
You have experienced and are talented in at least one of the following fields:
Frontend Developer

HTML5, CSS3
Angular
JQuery, JavaScript, TypeScript
Bootstrap, Handlebar, Material-UI
REST/JSON services consumption
Gulp, Nodejs 

Java Full-Stack Developer

Java SE & EE
Spring frameworks
Micro services architecture
Swagger, OpenAPI
HTML5, CSS3, JQuery, Bootstrap, JavaScript, Angular
REST, SOAP, JPA, Hibernate, XML, JSON
SQL and database modelling
Specific Profile:
Bachelor or Master degree in Computer Sciences
Accountable
Strong technical and analytic skills
Good OO development skills
Strictly adhered to quality and security
Skills and knowledge in PKI is an asset
Solution driven & problem solving oriented
Proactive attitude
Good team player and positive attitude in a challenging environment
Strong communication and writing skills 
Foster team work and collaboration
Fluency in French and English, both oral and written
Permanent contract based in Capellen – Luxembourg. In addition to a competitive salary, in accordance with your education and experience, we offer other benefits including an employee benefit plan. 
Interested candidates are invited to send their application along with a CV by e-mail to: jobs@luxtrust.lu.
 
Client Service Desk Officer LRAO (m/f)
Mission:
Help clients solve their problems quickly and easily.

Avoid repeated calls for a same issue.
Avoid transferring call and requesting client to repeat information.
Do not just resolve the current issue, head off the next one.
Suggest improvements for "support section" of web site.

Manage clients' request:

Order requests for production and test certificates.
Revocation, suspension, reactivation requests during office hours
 All Re-Key requests Phases

Answer clients' questions (verbal and written) timely and clearly.

Guide customers through administrative and technical procedures.

Help CSD meet its Key Performance Indicators:

Available staff
Client effort score
Number of drop calls
Waiting time
Efficiency through reuse

Use feedback from disgruntled or struggling clients to improve LuxTrust value proposition.

Write user centric technical documentation and guidelines.
Make suggestions and comments to improve offering and quality of service.

Closely and constructively, collaborate with application providers' help desks.

Avoid ping-pong.
Propose joint "Client / CSD / HD" con-calls when deemed appropriate.

Help run acceptance test plans for user centric services.
Fill-in ticket for each call.
Ensure that CSD infrastructure is operational at all times.
Contribute to build LuxTrust image of "Excellence" and "Easy to do business with"
Leverage internal resources when needed.
Escalate if, and when required.
Other duties as assigned:

Handling of returned mail
Reporting of security incidents
Replacement of faulty devices Access Levels (in the light of separation of duties and least privilege)
Specific profile:
Bac
Behaves like:

an active listener.
a problem solver.

Is able to build report.
Addresses challenges with a positive and constructive mindset.
Has strong verbal and written communication skills.
Knows all required administrative and technical procedures.
Masters 4 languages (LU-FR-EN-DE).
Knowledge of other languages: NL, PT, IT, etc. is considered an advantage
Basic knowledge in IT is considered an advantage
Additional training:
LRA officer training
PSF Awareness Training
Security Awareness Training
A fixed-term contract of 6 months based in Capellen – Luxembourg. Interested candidates are invited to send their application along with a CV by e-mail to: jobs@luxtrust.lu.