LuxTrust offers free electronic signatures to citizens and residents
21 April 2020 – LuxTrust, the Luxembourg national qualified trust services provider, releases COSI Home Edition, an electronic signature online platform, that helps citizens, residents and independent workers having a LuxTrust electronic identity or a Luxembourgish eID card to better manage their administrative activities during the confinement period.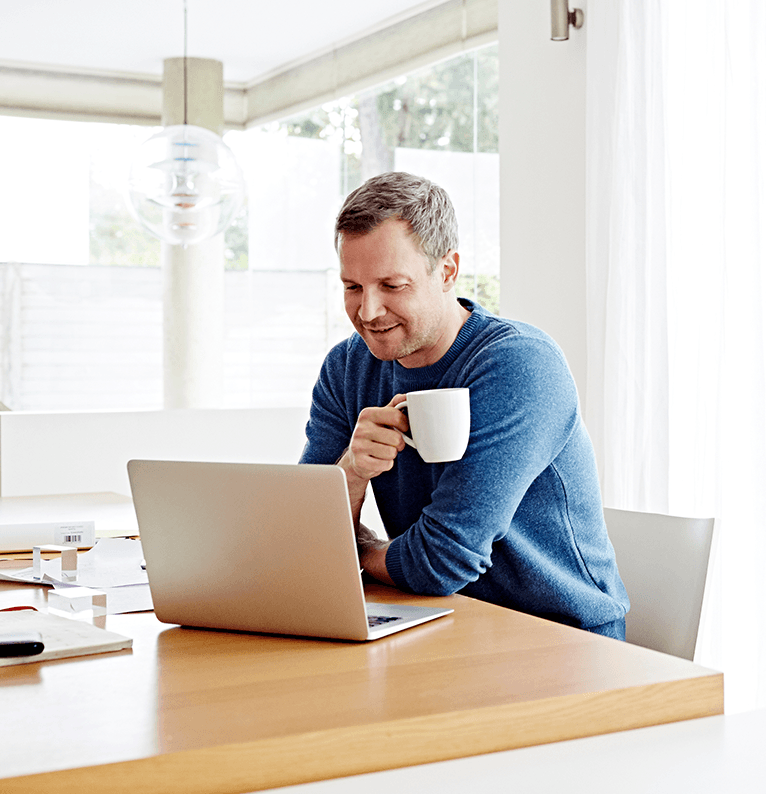 Up to 5 free electronic signatures per month
From now on anyone equipped with a LuxTrust electronic identity and any LuxTrust device (Mobile App, Token, Scan, Smartcard or Signing Stick);Luxembourgish eID card can benefit from COSI Home Edition. This online digital service allows them to easily sign electronically, free of charge, up to 5 PDF files per month (contracts, family leave requests, administrative files, purchase offers, etc.), avoiding thus any unnecessary trips outside or meetings in person.
Once securely connected to the COSI Home Edition platform, the user simply has to upload a document (in a PDF format), place his/her e-signature in the document, and use his/her LuxTrust credentials and device to confirm the signing action. The document signed electronically will then be privately available to download on the platform for five days. After that period, it will be automatically deleted. The user can verify the insertion of the e-signature in the PDF document using public tools such as Adobe Reader DC.
LuxTrust guarantees that the electronic signatures applied via this platform are legally-binding and secure. In fact, they fulfill the strictest regulatory requirements and enjoy the highest legal recognition and acceptance within Luxembourg and European Union.
"Given the current COVID-19 crisis and the associated confinement rules, we felt that it that our civic mission as national trust services provider to contribute to everyone's health, safety and comfort by providing a solution allowing citizens and residents to sign electronically. They can now do this at any time and for free using their personal LuxTrust identity. Our focus has been so far on business applications, but we have recently speeded up the development of this COSI Home Edition e-signature platform and managed to make it available nationwide in a record time, thanks to a committed and collective company effort. We hope that it will facilitate people's life during confinement and later, by underlining how their LuxTrust electronic identity can now be further exploited to produce strong legally-binding electronic signatures" declares Pascal Rogiest, CEO of LuxTrust.
For more information about COSI Home Edition, click here.
COSI Home Edition is actually directly derived from Simply COSI, a fast-deployable flexible document management and electronic signature platform more adapted to business needs. LuxTrust has also recently developed Simply COSI to ease the strain this pandemic has put on enterprises and institutions. This cloud-based solution can be up and running at company level in less than 48 hours. It facilitates remote working and allows professionals to sign electronically a wide variety of documents and document-workflows, and to exchange them remotely with various stakeholders: colleagues, business partners, suppliers, and customers.
For more information about the electronic signature solutions for businesses, click here.
About LuxTrust
LuxTrust is eIDAS Qualified Trust Service Provider published in EU Trusted List and a Certification Authority.
Since its inception, LuxTrust has been equipping clients and businesses with complete, tailor-made digital solutions to digitize processes and enhance overall efficiency. Certified in accordance with the eIDAS regulation and thus acting in compliance with the latest European regulations (PSD2, GDPR, ETSI, AML), LuxTrust operates services relating to the identification and authentication of natural persons, the creation and management of electronic certificates (required to sign electronically), and the creation and validation of electronic signatures and seals.