Electronic signature in France: where is the market at?
Electronic signature uses vary from country to country and are bounded to country specific laws and regulations. This week, archIMAG, the French benchmark magazine for information management professionals, published the results of their study on electronic signature in France. This research was carried out online in April-May and around 150 professionals of the sector participated. The study offers key insights in the electronic signature uses, adoption rate and trends. It also fills an information gap about electronic signature perception and implementation on a specific market such as France.
Without any further ado, here are the main findings of the study: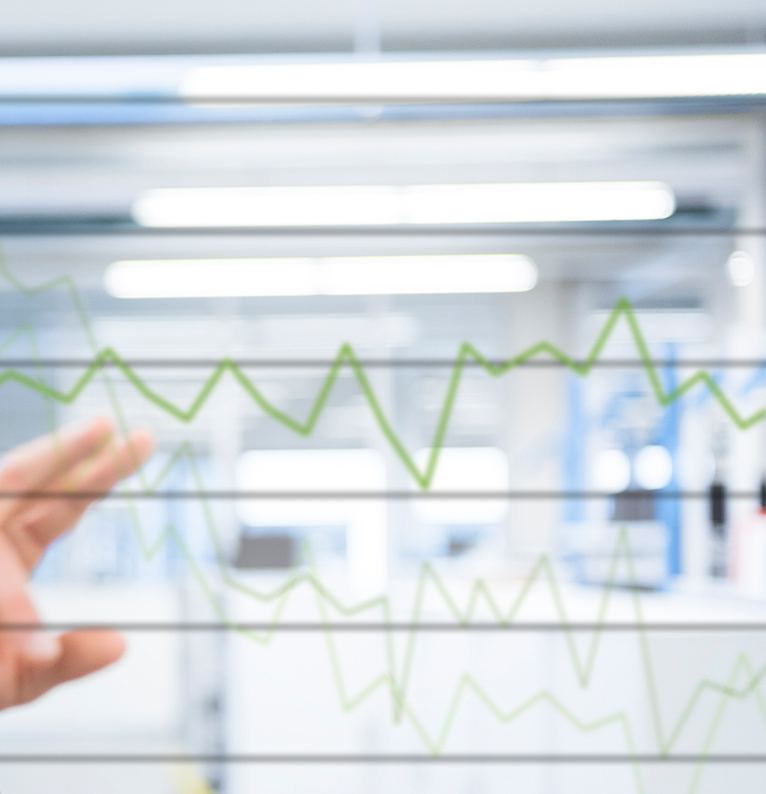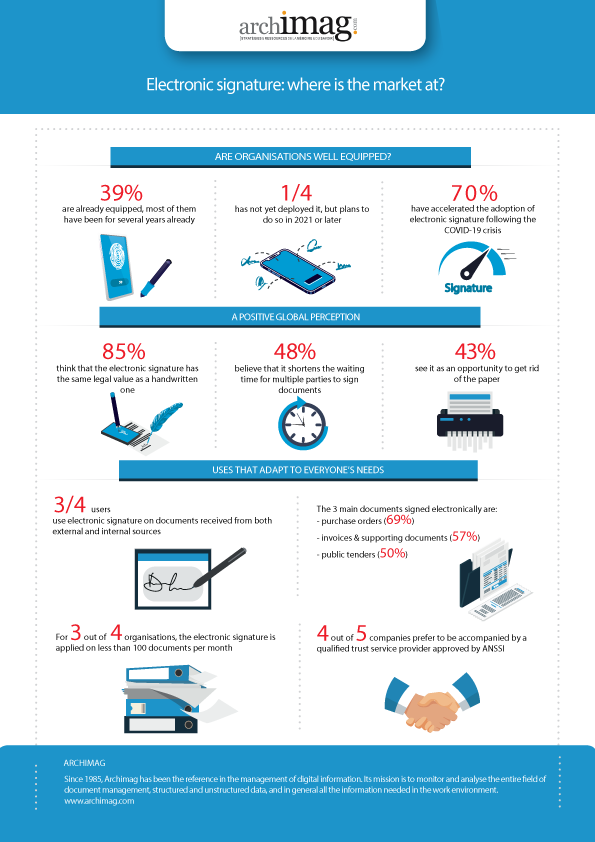 The study also revealed that 43% of the respondents find electronic signature fast and secure. 23% of them also appreciate that it is generally easy to use. The decision to implement an electronic signature solution over another is also based on its interoperability capacities. 45% of the organisations that already use an e-signature tool chose it thanks to its ability to work with their pre-existing systems or applications.
On the down side, 33% of the respondents identify assessing the needs internally and implementing a solution to be the main deterring factors in adopting the e-signature at scale. Other blocking factors identified are: the legal and technical assurances offered by the providers and the complexity of the tools, such as the authorization and delegation functionalities. The will or vision of the leadership is another fact that puts off the adoption of e-signature. In fact, 30% of the respondents acknowledge that their management is not interested in such a technology.
You can check the complete results of the study as well as more information about electronic signature in France in the newly released archIMAG whitepaper "Signature électronique: quelles solutions pour quells usages?". Feel free to download it here. It is free of charge.
Note: the whitepaper is available in French only.
LuxTrust France, along with other partners, contributed to the realization of this whitepaper and to giving a complete overview of the current e-signature solutions and use cases on the French market. Should you wish to find out more about our e-signature solutions or this whitepaper, don't hesitate to send us your inquiry by email using the contact form available here.
About archIMAG:
Since 1985, archIMAG has been the reference in the management of digital information. Its mission is to monitor and analyse the entire field of electronic document management, content and data management, and in general all the information related to the work environment.