LuxTrust secures the digital space for European businesses and citizens
LuxTrust, one of Europe's leading providers of digital trust solutions, supports companies in their digital transformations and helps them comply with ever-changing regulatory frameworks. Created in 2005, the Luxembourg company is expanding rapidly, posting growth of over 17% in 2022. With the acquisition of Pineappli, a legal archiving, electronic safe, collaboration and secure document exchange solution, LuxTrust offers a portfolio of services and solutions covering the entire digital transformation chain.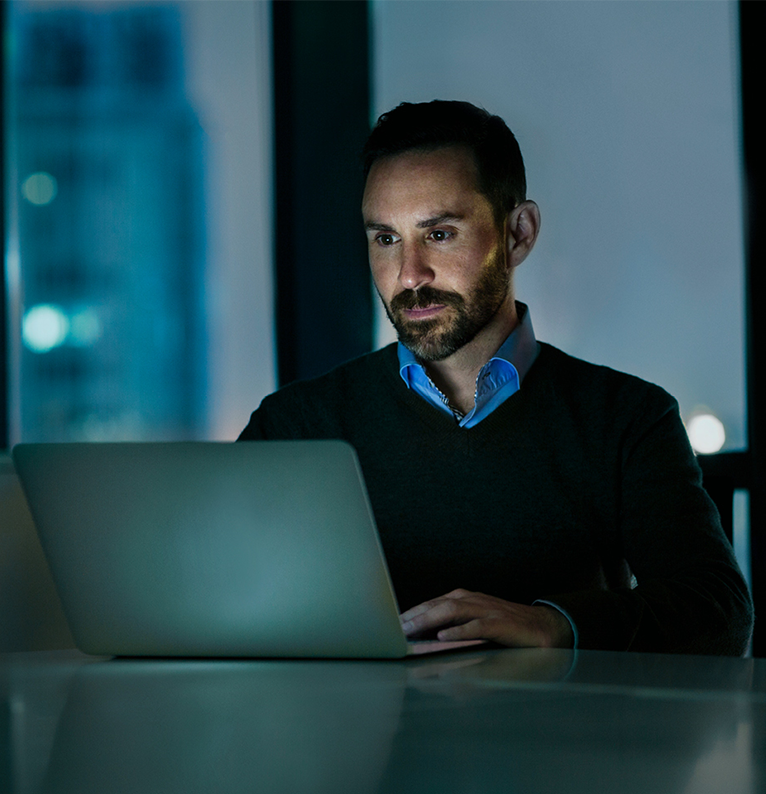 A complete, secure digital pathway
In the face of ever-changing regulatory frameworks relating to digital transformation, companies must remain vigilant and adapt to the new standards imposed on their markets. In this context, the European eIDAS (Electronic identification, authentication and trust services) regulation is currently evolving, presenting companies with a number of challenges, but also stimulating opportunities. To adapt to this growing complexity, support from experts has become essential to help companies navigate this changing landscape in the best possible way.
As a pioneer in this field, LuxTrust can draw on its 17 years of experience to offer its customers a secure and well-managed framework, allowing them to streamline information sharing and secure their operations. Thanks to its digital trust services, eIDAS-qualified throughout the European Union, LuxTrust supports companies with their digital transformation requirements, both in Europe and abroad.
LuxTrust's wide range of digital solutions enable companies to leverage the following trust services for digital only operations:
Identification service (face-to-face or video);
Strong authentication based on electronic certificates;
Electronic signature (simple, advanced or qualified);
Electronic seal (for legal entities);
Electronic signature validation;
Qualified timestamping;
Electronic archiving with legal value.
With the acquisition of Pineappli, LuxTrust now covers the entire lifecycle of a document, which can be legally archived and deposited in a personal or shared electronic safe. Counterparties can modify these documents online, in real time, in a user-friendly collaborative space. They can also use the built-in features to exchange documents in a secure way, guaranteeing the highest level of confidentiality.
Revitalised brand identity: a symbol of innovation and trust
As far back as 2005, when Europe had barely began to grasp the digitalisation challenges, LuxTrust was already enabling citizens, businesses and public institutions to benefit from high-quality digital identities. As a visionary pathfinder, the Luxembourg company has since forged its reputation by offering cutting-edge expertise in data security, digital identity management and strong authentication.
In order to better represent its evolution and ambitions, LuxTrust has decided to rethink its positioning and its visual identity. The company's new brand identity reflects its ongoing commitment to innovation, trust and security, while underlining its position as the partner of choice for data protection and digital transactions.
Strengthened ambitions for France
The consolidation of LuxTrust in France – where it has been operating for more than three years – represents a key step in the company's growth strategy. As a member of the country's Fedération des Tiers de Confiance du numérique (FNTC), Club des Prestataires de Services de Confiance (PSCo), Association de l'économie du numérique (ACSEL) and the French team of the POTENTIAL consortium (which works on the EU Digital Identity Wallet), LuxTrust is fully committed to the digital trust ecosystem in France.
Fabrice Aresu, CEO of LuxTrust, says: "The consolidation of LuxTrust in France is a major step for our company. We are excited to be able to help build digital trust in the country by offering our leading solutions for security and electronic identification. Thanks to our expertise and commitment to innovation, we are convinced that LuxTrust provides real added value to French companies and citizens."
LuxTrust in figures:
17 years of experience
4 offices: France, Luxembourg, Belgium, Monaco
More than 100 employees
17% growth in 2022, representing a turnover of €21.13 million
158 million+ transactions per year
700k+ digital identities generated and used in more than 170 countries