Join Pierre Grasset at Salons Solutions on Tuesday 11 October 2022
During the Salons Solutions trade show, Pierre Grasset, Chief Commercial Officer at LuxTrust, will take part in the "Electronic signature, electronic vault, electronic archiving systems…: what solutions to implement in complete security and compliance to face cyber threats and fraud?" round table. The debate will be held on Tuesday 11 October at 11:30 in the Proust meeting room (Porte de Versailles).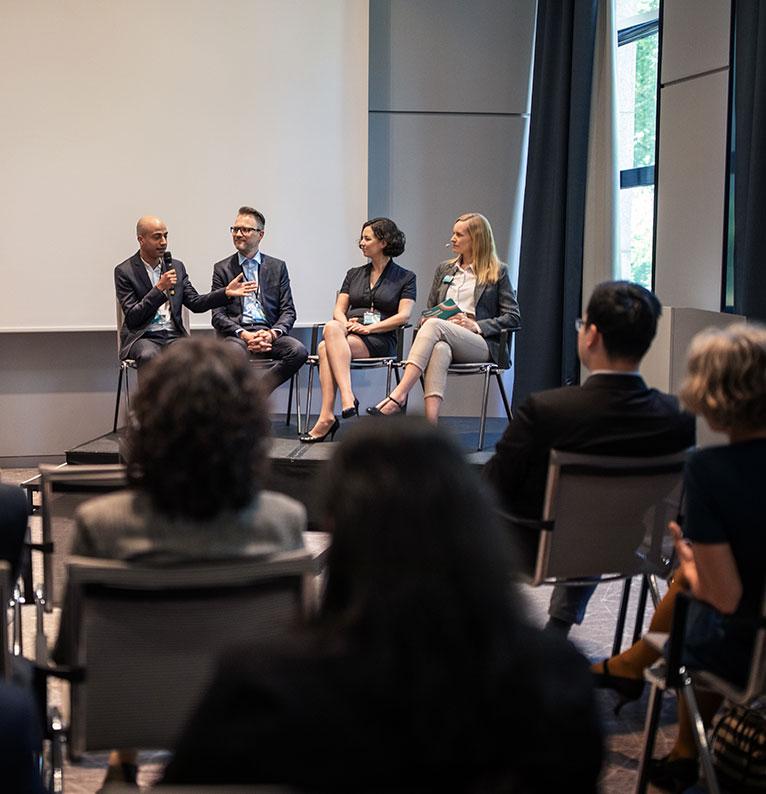 With the increase of cyber threats in recent years, companies need to step up in order to protect not only their own systems and data, but also their reputation and clients. Can we anticipate these threats? What are the best solutions or best practices to implement? How can trust services such as the e-signatures, e-archiving or e-vaults contribute to strengthening the cyber defence?
During the round table discussion moderated by the journalist Olivier Bruzek, the guest speakers: Régis Ktorza, Senior Enterprise Account Manager, DOCUSIGN; Hervé Streiff, Director of Digital Strategy, XELIANS, and Pierre Grasset will answer these questions by offering concrete use cases' examples and best practices to implement.
For Pierre, the implementation of solutions that are compliant with regulations and offer high and adequate levels of trust and security is paramount. This goes hand in hand with best practices' implementation and security policies. Companies also need to maintain a technology watch in these areas in order to anticipate threats and better prepare their systems. Finally, creating awareness and educating customers and citizens also play an important role in reducing risks and avoiding identity theft.
Click here to register free of charge to attend the conference.
About Pierre Grasset
Pierre Grasset is the Chief Commercial Officer and member of the Executive Committee of LuxTrust. His expertise focuses on the integration of eIDAS trust services (such as electronic signature and e-archiving) as well as on the use of digital identities to digitalise and secure business processes. Before joining LuxTrust in 2015, Pierre held various sales positions and managed sales teams at Ares, General Electric, Avnet and Systemat Luxembourg. Pierre graduated in 2002 from the ESTA School of Business & Technology of Belfort.
About Salons Solutions
The 25th edition of the Solutions Exhibition will take place on 11 and 12 October 2022 from 9:00 in Paris, Porte de Versailles. During these two days, experts and renowned companies will share with visitors their visions, analysis, expertise and customer feedback on the five pillars of the digital transformation: ERP (Enterprise Resource Planning), CRM (Customer Relationship Management) and marketing, Data, e-Procurement and digitalisation.
In addition to the exhibition with 150 exhibitors, the Salons Solutions will feature nearly 100 conferences, workshops and round tables, all of which will be held face-to-face.
For more information, visit www.salons-solutions.com.