Join LuxTrust at Documation on the 22, 23 & 24 March 2022
Come and meet the LuxTrust team at Documation, booth C76, on the 22, 23 & 24 March 2022 in Paris - Porte de Versailles. On this occasion, you will get the chance to discover our entire portfolio of trusted services (comprising e-signature and e-seal services, timestamping, e-signature validation) designed to help you create end-to-end digital processes complying with the eIDAS regulation.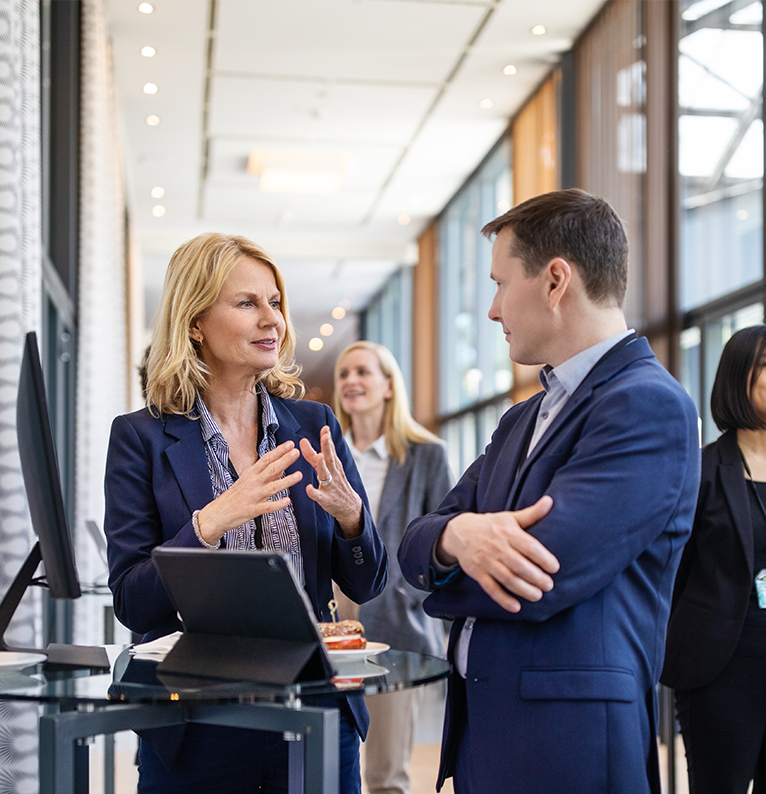 Save the dates
22 March 2022 14:00 - 18:30
23 March 2022 09:30 - 18:30
24 March 2022 09:30 - 17:30
Where?
Porte de Versailles - Pavilion 3, Paris
LuxTrust booth: C76
Documation is the largest trade show dedicated to information management and documentary processes. As a Qualified Trust Services Provider, LuxTrust has participated in all the editions of this event, even during the health crisis. Why? As our colleague, Hadrien Brasseur, Global Business Development Manager, simply states it: "Documation is a must-attend event for the business community. It brings together key players, providers, partners, and customers to think about the digital world of tomorrow. As there is no digital transformation without digital trust, LuxTrust has an undeniable role in enhancing and promoting this trust."
The trade show offers a complete overview of current solutions and applications that facilitate document and process digitisation, essential to ensure business continuity in current environment. Stop by our booth to discover our digital solutions and their latest features:
COSI, LuxTrust's digital platform and the sole 100% European solution able to provide the full range of eIDAS services: e-signature (simple, advanced and qualified), e-seals, e-signature validation service, qualified timestamping etc.
IDKEEP, data collection and consent management platform designed to enable GDPR compliance
To register and get a free visitor badge, click here.
About Documation
Documation is a must-attend event not only for digital service providers and electronic document management solutions, but also for companies and market players wishing to meet exhibitors and learn about the latest developments and innovations in the digital world. Each year, the show brings together a little over a hundred exhibitors, 40 conferences and round tables given by experts, 50 workshops offered by specialists and welcomes around 4,500 visitors.
For more information visit: www.documation.fr