Electronic invoicing in France – how to comply with article 56 of PROJET DE LOI DE FINANCES (PLF) 2020
There is no secret that as of 1 January 2020, electronic invoices have become mandatory for every company, regardless its size or profile, that has to deal with any of the institutions of French state or to attend public tenders. Soon, their usage will become far more generalised.
According to the Projet de Loi de Finances pour 2020 of the French government, article 56: invoices for transactions between persons subject to value added tax are issued in electronic form and the data contained therein are transmitted to the administration.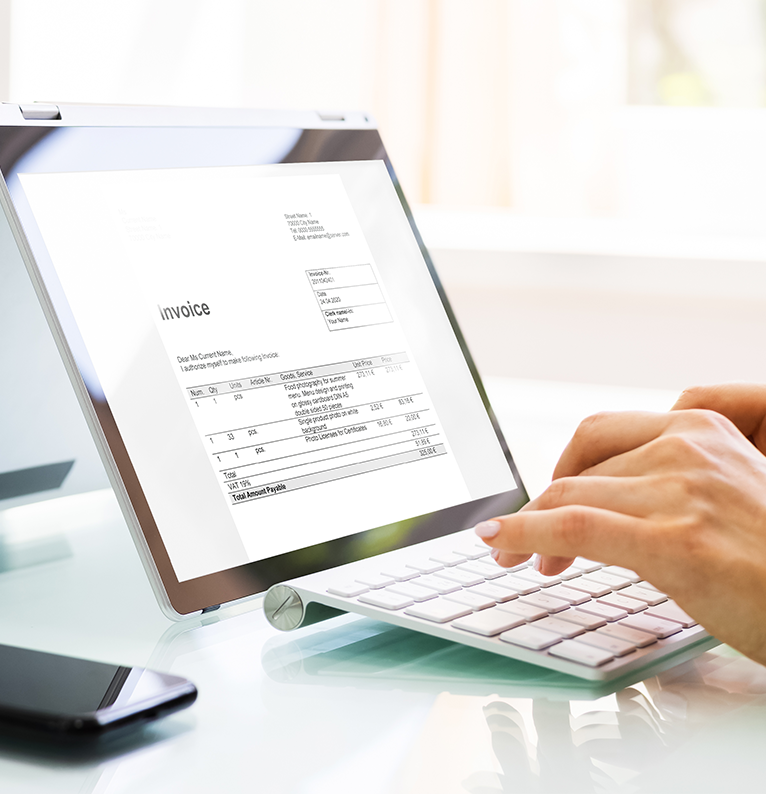 Private economic actors can thus expect a mandatory use of electronic invoices extended to the entire B2B sector as well. This will happen progressively between 1 January 2023 and 1 January 2025. The exact calendar and ways of application will be published later this year, on 1 September. So there is time, but none to lose. How will this measure impact you if you are doing business in France? What do you have to do to become complaint with PLF 2020?
Back to the basics: what is an electronic invoice?
As the name suggests it, an electronic invoice is an invoice created, sent and received in a digital format. It is also a legal concept with clear requirements to fulfil. According to French law (a first article issued on 29 December 2012, modifying article 289 of CGI), an electronic invoice is considered a legal, valid document if:
It guarantees the authenticity of origin, that is the identity of the issuers is known and certain
Its content maintains its integrity, that is it is not modified and any subsequent change must be detectable
It can be easily read by any user and the administration
What do you have to do to make sure your invoices are compliant with PLF 2020?
There are a number of options available to you in order to become compliant with this latest regulation:
Use a certificate based electronic signature or seal at qualified level as defined in eIDAS regulation – we will elaborate further on this topic in the next section.
Adopt an audit trail solution, which is able to track and record any aspect related to the creation of the invoice and transactions.
Implement a digital tool certified, able to automate the process.
Using eIDAS qualified electronic signatures and seals for e-invoices
a. Understanding the difference between an electronic signature and an electronic seal
Electronic seal and signature dispose of a legal framework in European Union given by Regulation (EC) No 910/2014/EU or eIDAS Regulation, the key legal reference in Europe when it comes to electronic identification and trust services. This regulation introduces the standards and verification mechanisms that make electronically signed or sealed documents legally-binding across member states.
According to eIDAS, an electronic signature, in its simplest form, is "any data in electronic form which is attached to or logically associated with other data in electronic form and which is used by the signatory to sign" (eIDAS, article 3.10). An electronic signature is thus any type of sign or mark linked to a signer's identity which is applied on a digital document in order to give the signer's approval or consent over the content of the document.
An electronic seal is a new concept proposed by eIDAS meant to enable legal entities to guarantee documents' origin and integrity. It can be assimilated to the classic company rubber stamp applied on documents. Technically speaking, an electronic seal relies on the same mechanisms and technology as an electronic signature, except that it is not used to collect the approval or consent of the signer. It simply guarantees the data trustworthiness and origin. Since it can be executed both manually and automatically, the electronic seal comes handy when dealing with massive volumes of documents for which a company needs to ensure their authenticity and integrity (paychecks, medical reports, the annexes of contracts etc.).
b. Three levels of e-signature and e-seal, only one accepted across borders
eIDAS sets multiple levels for electronic signature and electronic seal: simple, advanced and qualified. We will not go into details here, if you want to better understand these levels, have a look at one of our articles here.
Understandably, French law specifically requires and accepts only the qualified level. This is the most elevated and strictest of levels and the only one enjoying common legal recognition and acceptance across UE member states. At qualified level, electronic signatures or seals are able to identify the signatory with the highest degree of assurance. They are created using electronic signature creation data that the signatory can, with a high level of confidence, use under his/her sole control and they are linked to the data signed therewith in such a way that any subsequent change in the data is detectable.
In addition, they are based on:
a qualified certificate (the supporting data that verifies that the signature is valid and links it to the named signatory)
a qualified electronic signature creation device (the hardware or software used to create the signature)
a certified identification process.
c. Where to get qualified e-seals or e-signatures?
Qualified electronic seals and signatures can be issued only by qualified trust service providers (QTSPs). These are entities which undergo various conformity assessments and audits in order to become authorized and certified by national and international bodies to offer such services. In addition, the QTSPs issue certificates only after a strong procedure which involves face-to-face identification (or equivalent) in order to fully guarantee the identity of the signers. For greater transparence, the EU has put together an EU Trust List, where all QTSPs accredited by EU member states are published. The list is available for consultation here.
Seize the opportunities where everyone sees only constraints
French government seeks with this law to accelerate the digital transformation of its processes and enhance the VAT control procedures that are reducing VAT fraud and payments delays. Even if it comes as a legal request for businesses operating in France, introducing and using qualified e-signatures and e-seals can open new possibilities for businesses.
Their applicability goes beyond electronic invoices. Electronic seals and signatures can be used wherever there is a need to guarantee the integrity of a document or to collect consent. They can be applied on: contracts, non-disclosure agreements, quotes, customer orders, general agreements, official requests, order confirmations etc.
They represent an opportunity to diversify, simplify and enhance current processes. Once in use, electronic seals and signatures speed up any type of signing processes, onboard remote customers or even ensure the continuity of operations in case of force majeure, such as the one caused by the virus outbreak.
Disclaimer
The above represents LuxTrust's understanding of the relevant law or regulation and should not be taken, relied on or interpreted as a legal opinion. Customers are encouraged to seek independent legal advice before taking any action or decision based on this information. LuxTrust may not be held liable for damages that may result from the use and/or interpretation of the information contained in this document.